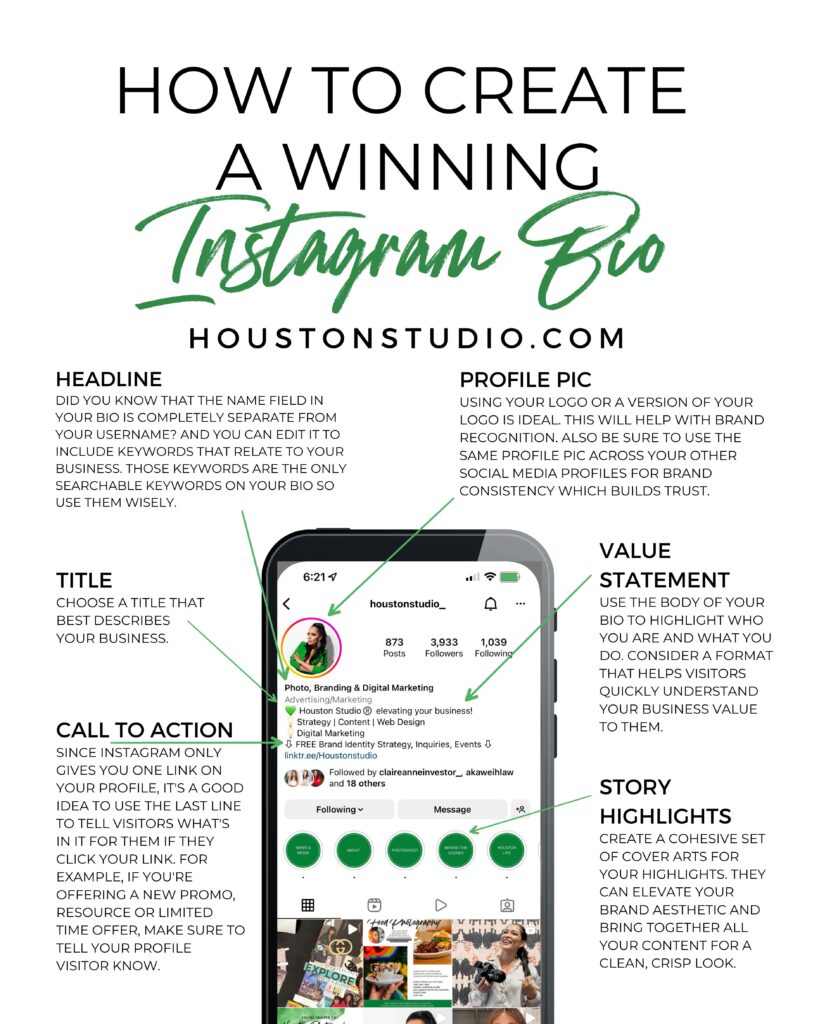 Create A Winning Instagram Bio
Sharing the magic of creating an effective Instagram bio for your small business! ⁠

Profile Pic – Using your logo or a version of your logo is ideal. This will help with brand recognition. Also, be sure to use the same profile pic across your other social media profiles for brand consistency which builds trust. ⁠
Headline – Did you know that the Name field in your bio is completely separate from your username? And you can edit it to include keywords that relate to your business. those keywords are the only searchable keywords on your bio so use them wisely.⁠

Title – Choose a title that best describes your business.⁠
Call To Action – Since Instagram only gives you one link on your profile, it's a good idea to use the last line to tell visitors what's in it for them if they click your link. For example, if you're offering a new promo, resource, or limited-time offer, make sure to tell your profile visitor know.⁠

Value Statement – Use the body of your bio to highlight who you are and what you do. Consider a format that helps visitors quickly understand your business value to them.⁠

Story Highlights – Create a cohesive set of cover arts for your highlights. they can elevate your brand aesthetic and bring together all your content for a clean, crisp look.⁠